Helene Taito-Jensen – Yoga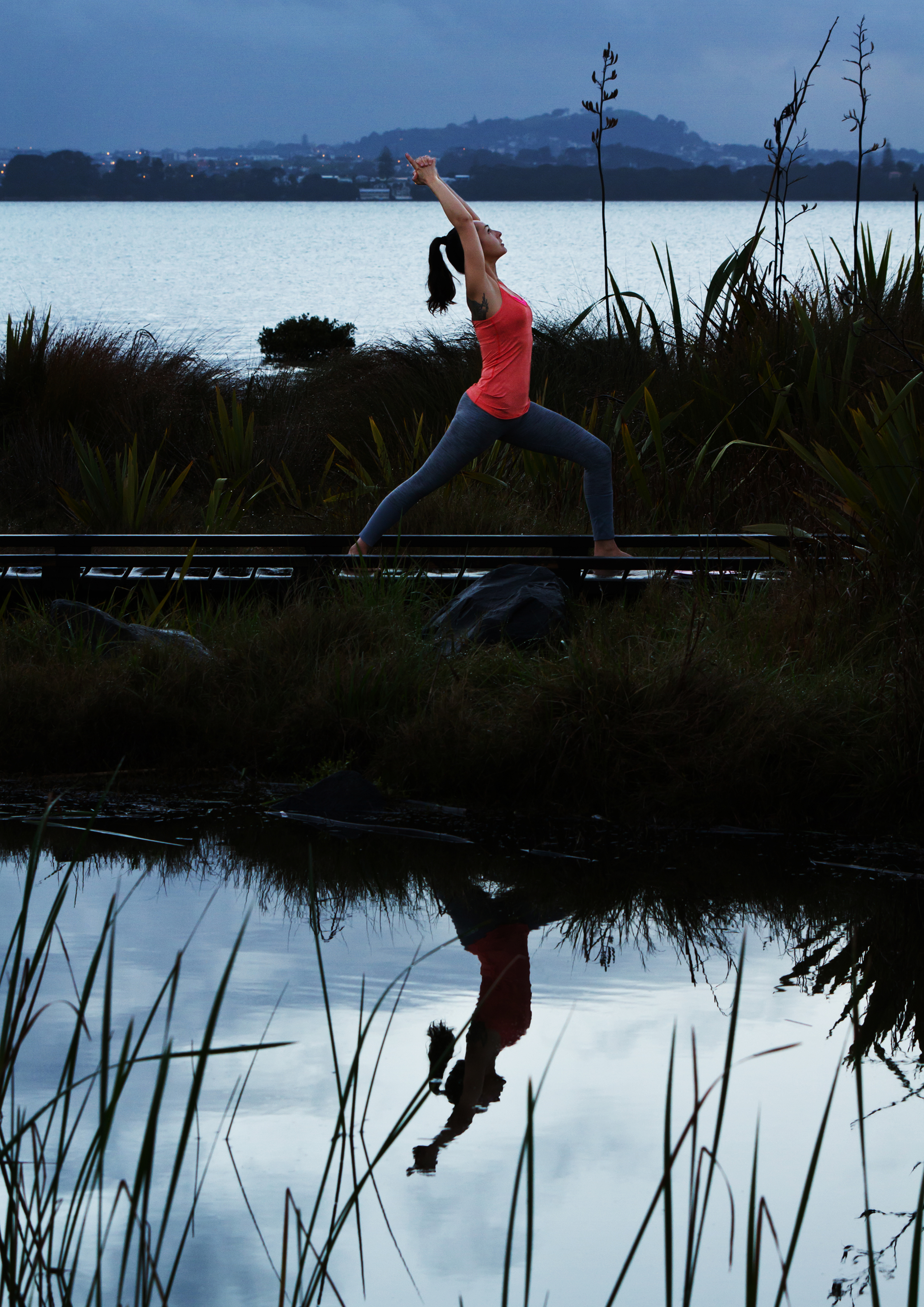 BA, Dip Yoga, 500 hr RYT Yoga Alliance certified Yoga & Prenatal yoga teacher. Certified BodyBalance instructor.
Helene loves to share the ancient, but still relevant, teachings of hatha yoga with anyone interested. In her previous life she was a broadcast journalist at one of the largest radio networks in Denmark. Feeling a lot of stress in that industry led her to explore yoga and inspired her to step on to the yogic path. Her mission is to empower her students through sharing these self-transformational practices. Her practice and teachings are inspired by Satyananda yoga, Ashtanga Vinyasa, Iyengar, and restorative practices. As a forever student, Helene bows deeply in huge gratitude to all the incredible teachers, saints and sages who have passed on the wisdom of these life changing teachings through the ages.
Style: Hatha/Vinyasa. Expect flowing movements with focus on alignment, and an even balance of strength and flexibility work, some breathing exercises and a closing chant, which is always optional, I fully understand that not everyone is comfortable with sounding out.
Shyam – Yoga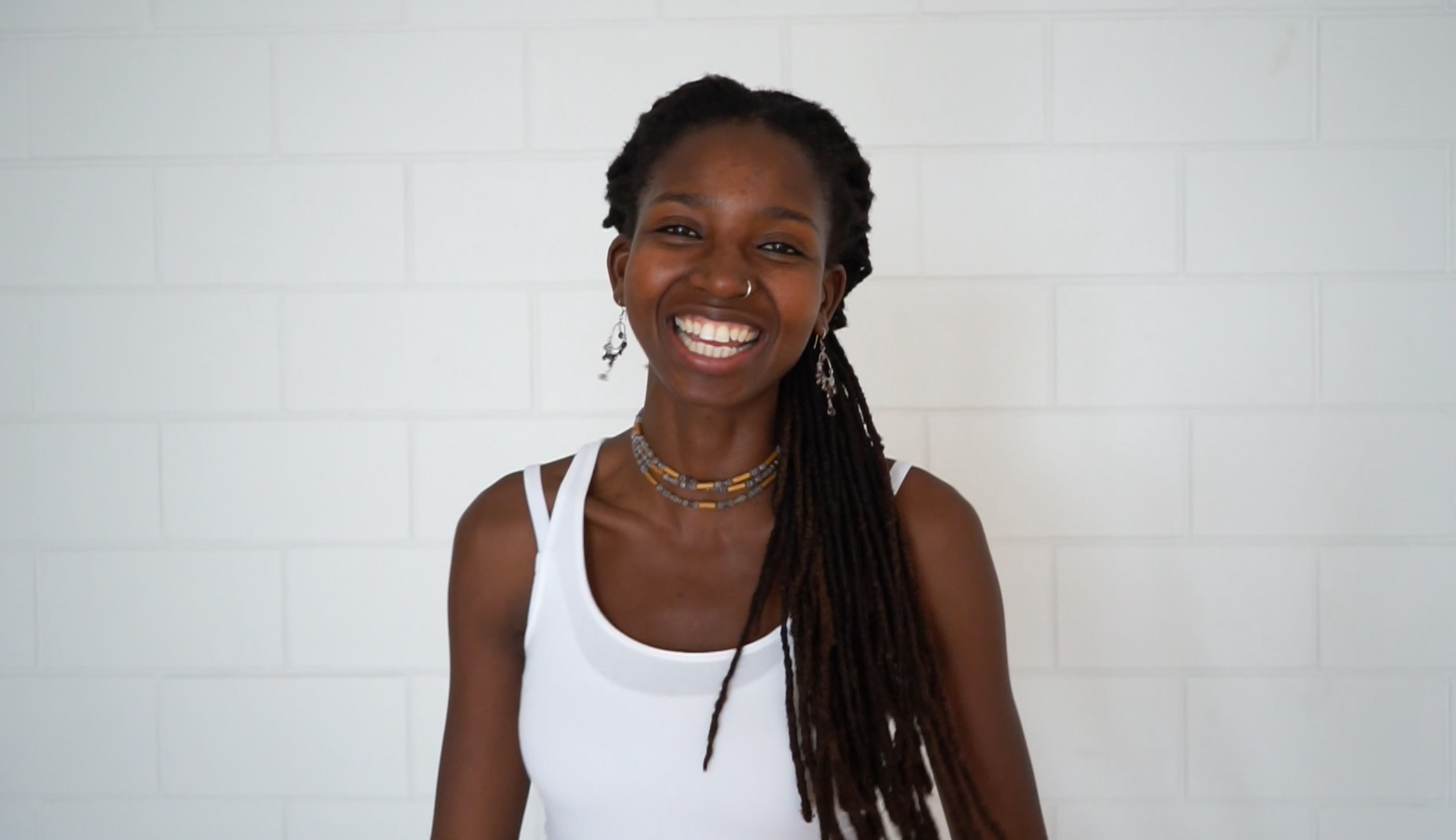 African-born Shyam began her yoga journey in the Ashtanga vinyasa tradition , and later completed her teacher training in Power Yoga, Kundalini and Restorative Yoga. Using her Ashtanga roots, Shyam teaches regular Vinyasa Flow of all levels. Classes explore; standing poses, inversions, core work, all offered in an accessible and playful way intertwined with occasional tales from Africa and India. . Shyam has been practising yoga for more than 13 years and teaching since 2005.
Shyam move to Te Atatu Peninsula a year ago and our local yoga community is loving the diversity of her classes. She has a constant sense of calm which flows throughout her class and really creates a lasting impression. There's a beautiful little signature to Shyam's class at the end of savasanna….an echo of her African culture which reveals another side to her soulful approach to yoga and to life.
Misato Radovanovich
Misato is a mother of two school aged children based locally in Te Atatu. Misato has experienced first-hand the physical and mental benefits of incorporating yoga in daily life. Throughout her life she has integrated yoga, from her youth, to working in the corporate world, as well as through pregnancies, during childbirth, and beyond. She is passionate about yoga and promoting the benefits it provides to our health and wellbeing. She is here to support you and to help you discover the joy of bringing asana, pranayama, and meditation into your life, and to experience the delight of appreciating your body-mind-soul connection. She is a firm believer that no one is to too stiff or "inflexible" for yoga, it is all about finding the right modifications to make the postures work for the individual's needs, so everyone can feel great and completely comfortable about being in their own body. She has been an active yoga practitioner for over 16 years and a Yoga Alliance 200H certified yoga instructor.
Sarah Aydin – Pilates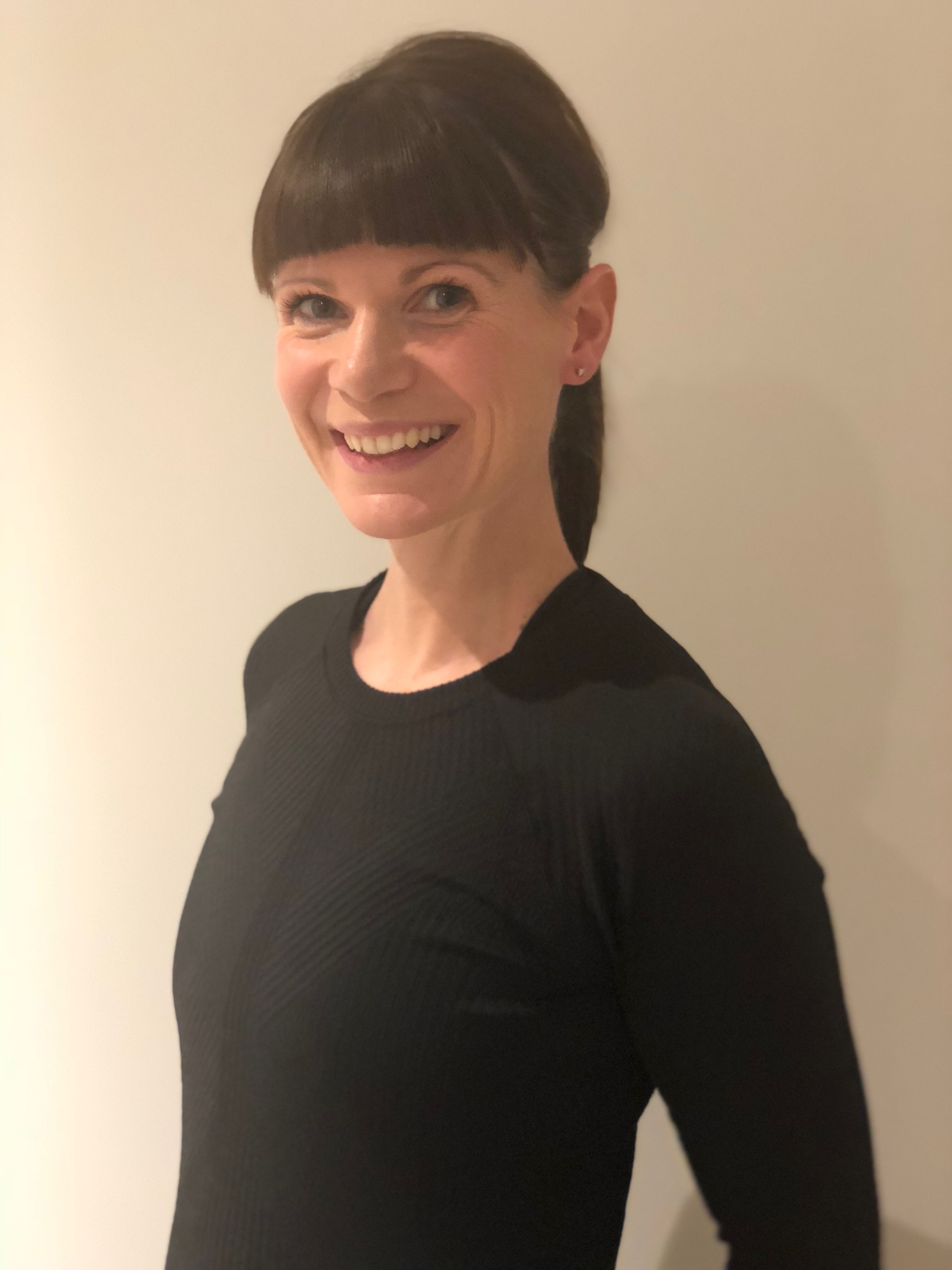 Sarah began her own journey with Pilates using the method as rehabilitation, after a back injury left her in chronic pain.  Her recovery with Pilates returned her to full strength and mobility and completely changed her perspective on how to move her body with intention. This led to Sarah training with Stott pilates to an advanced level in both Matwork and Reformer. Sarah's passion is to help people become more aware of their bodies in day to day movement and see mobility as a long term journey. She believes Pilates allows you to really connect with what you body needs and loves how you can tailor movement to challenge and strengthen in a fun, controlled environment. Sarah is a Te Atatu Peninsula local. She currently teaches at Movement Lab and ReAb, as well as private one on one Reformer Pilates sessions, from her home studio 'The Pilates Room'. She teaches with a focus on maintaining key principles , but in a contemporary style which allows for mindful movement. Sarah's class will be aimed at and intermediate level, for those who have experience with Pilates and are looking to challenge themselves to strengthen and move dynamically, while maintaining form.
Niki Loe – Pilates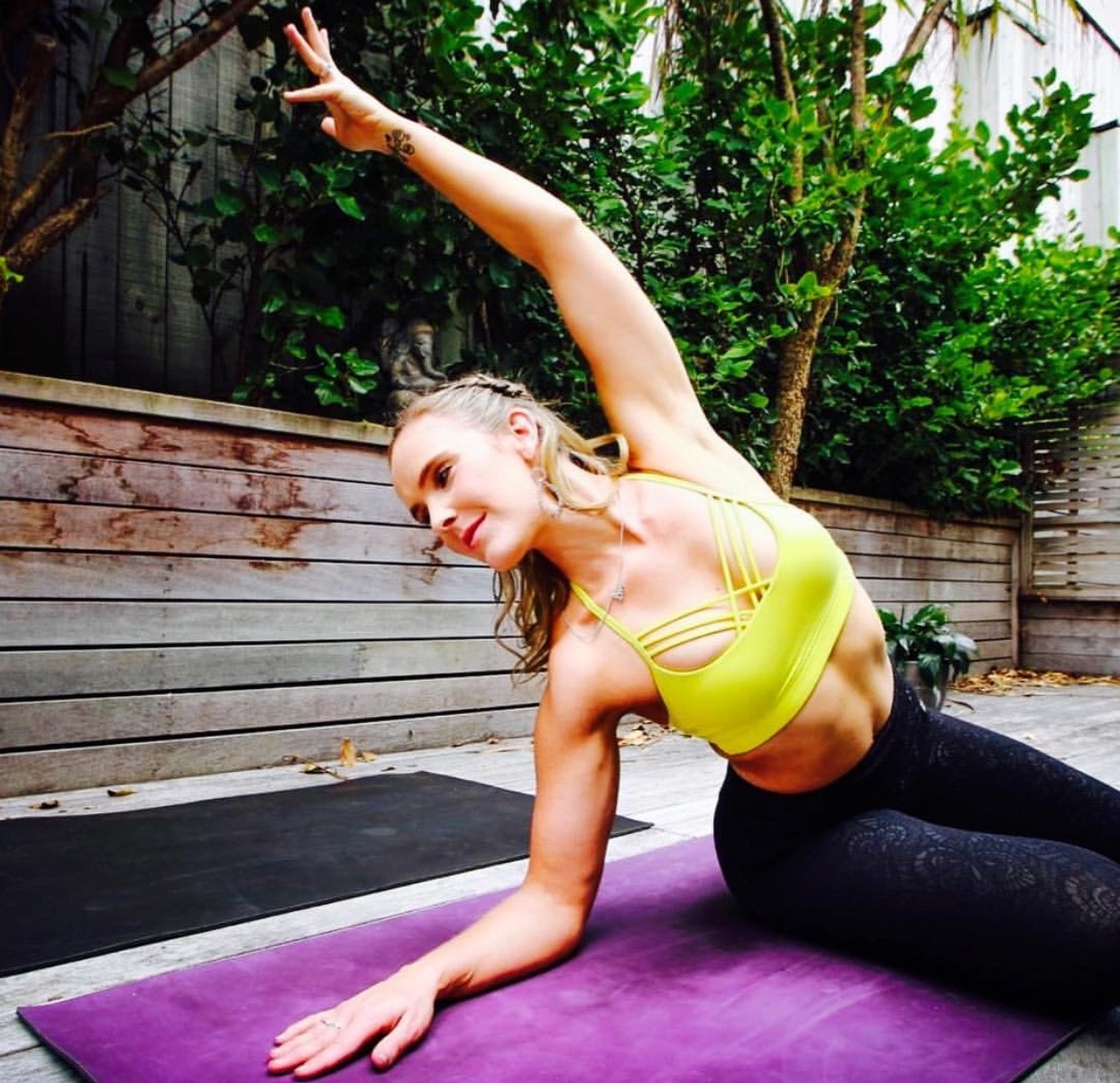 Niki Loe Cert III Sport & Recreation, Cert IV Master Personal Trainer & Group exercise instructor (REPS registered), Pilates Trainer (Australian Institute of Fitness), Bachelor of Naturopathy, herbal medicine and nutrition.
"My mission is to inspire others to smile, nourish and move in a way that allows us to devour life with great joy." I qualified as a group fitness instructor at the age of 16, and I have been working with people to promote movement, good food and body positivity ever since. I have enjoyed working in the fitness industry in a variety of roles from teaching group fitness, Pilates and personal training, managing health clubs in Australia and New Zealand, to completing a Bachelor of Health in natural medicine and nutrition. 10 years ago, Pilates made me fall in love with movement all over again. It taught me that feeling strong, free and fit did not always have to come from high impact exercise and at a time of injury, it helped me to heal, rebuild myself and make me believe that when it comes to our body, and the power of the human spirit, anything is possible. I am excited to bring a holistic approach to how I work with others in a way that will focus not only on how we move, and what we eat, but how we sleep, how we think and what we really need to be living our best lives. It is my passion to teach the importance of moving our bodies and keeping them strong, so that we can all enjoy body freedom and exceptional quality of life. I love challenging the body to explore new things, and find out what really brings it to life by incorporating body weight, Pilates, flexibility and mobility training with natural movement, and always laughter. We must enjoy moving our body in order to make exercise a happy, long-term and sustainable part of our lives.

Aleks Antevska- Yoga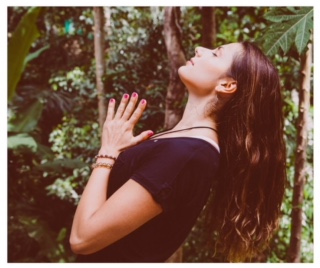 Aleks has an uplifting style of that combines breath and movement with monthly themes to help develop your practice. Going deeper in the pose is more than strength and flexibility, it is going deeper into our experience of the present moment. Aleks's love of learning has seen her complete 600+ hours of vinyasa and yin teacher training as well as various courses based in mindfulness and the human potential movement. She regularly infuses her reading and research into her classes, exploring astrology, energy, emotions, personal empowerment and healthy eating habits.
Jessica Dawson – Yoga

Jessica began her yogic journey in 2012 when she sought freedom from the pressures and dissatisfaction of her corporate materialist lifestyle.  This quickly escalated into a deeply engaging search for self-love and knowledge via the frameworks of yoga, energy healing, life coaching and any other means possible. Her exploration continues to this day and she now shares her learnings through her work.
Jessica views the practice of yoga as a positive medium for getting to know ourselves better and becoming our best, most empowered selves in all areas of life.  Jessica's yoga classes are fluid and meditative with an emphasis on breath, feeling and embodiment.  She enjoys exploring the link between the physical and emotional bodies and how each can be used to support the release of the other.
Jessica teaches with the intention of holding a safe space for her students to explore the varying aspects of their experience and take from the practice what they need.  She brings a warmth, passion and deep understanding of the energetics of healing to her teachings.
Twyla Watson – Yoga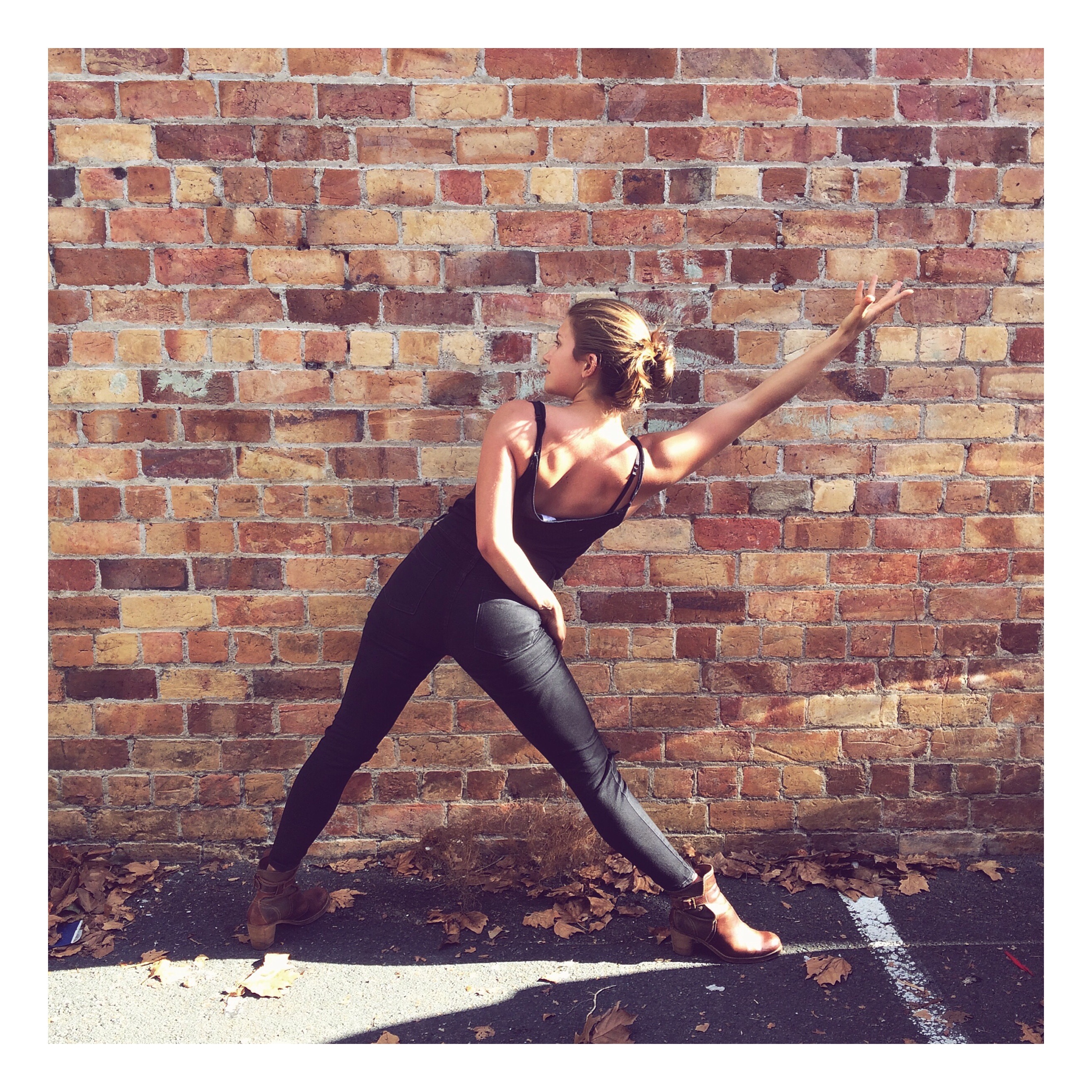 Twyla's passion for truly holistic health and well-being led her to her
yoga studies as an important complement to her qualifications in
naturopathy, herbal medicine, nutrition and personal fitness training.
She has been teaching in Auckland city for more than four years, various
styles including Hatha based practice, vinyasa flow and prenatal yoga
influenced by the Iyengar tradition.
Her slow flow classes build from a strong foundation of alignment to a
gentle flowing practice designed to build mobility, flexibility,
mindfulness and strength.

Tanya Holak – Yoga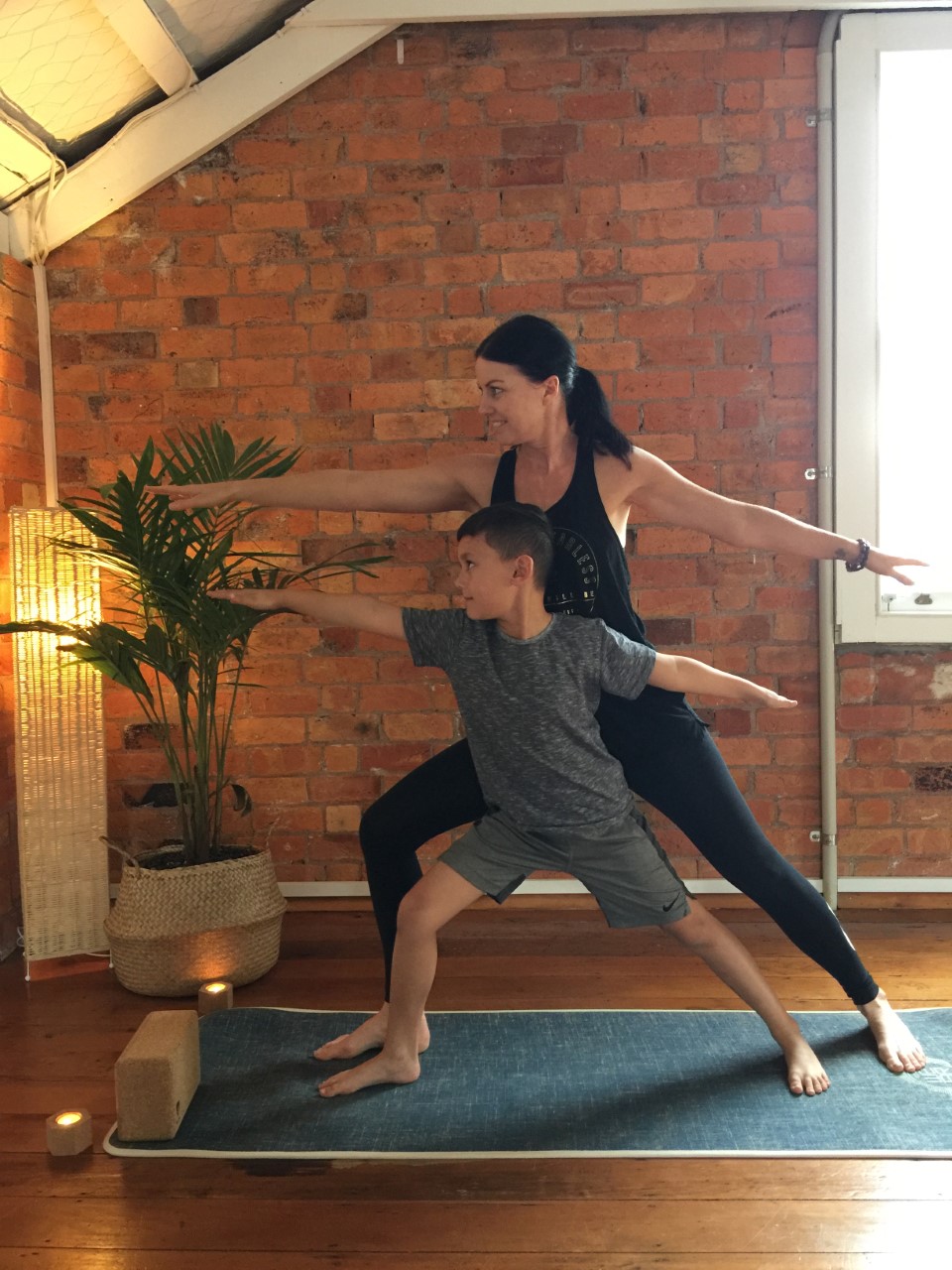 On her own personal yoga journey to find peace, balance and happiness in her busy life Tanya found that her passion for yoga was too exciting not to share with others and decided to train and complete her 200hrs Teaching Training in NZ.
Tanya's classes are inspired by wanting her students to leave feeling empowered by their practice, energised and fulfilled in their own individual journeys with her guidance through the power of energy flow and mindfulness.
Tanya teaches a mixture of yoga ranging from Vinyasa, Hatha & Yin. Her ongoing passion also is to guide our younger generation with her kid's yoga classes.